Win a Hot Rod Grills BBQ
Posted: May 21, 2014
Filed under:
Projects
Leave a comment »
The Kinsmen Club of Brandon is raffling a Hot Rod Grill in the summer of 2014. The Hot Rod Grill is a propane BBQ designed and built to resemble a small block engine. The smoke even comes out of the exhaust! It would look great on the patio of any gear head or motor sports enthusiast.
The Kinsmen are selling tickets 3 for $5 at numerous events around Brandon and area. Come see us at the Shoppers Mall, Ride For The Breath Of Life, Travelers Day Parade, Cruisin the Dub, and PASCAR events at the Souris Stock Car Track. All the dates are posted on our events calendar on this web site. Come visit us!
The draw will be held September 4, 2014, at the final Cruisin the Dub of the season.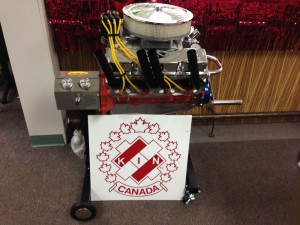 MGCC #1046RF
---