PASCAR – Prairie Association of Stock Car Auto Racing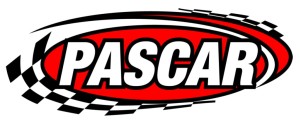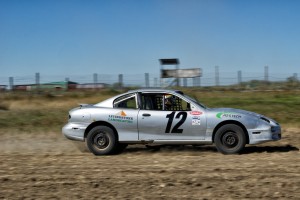 The Kinsmen Club of Brandon in conjunction with PASCAR Inc. is gearing up for our second season of racing at the Souris Stock Car track in the summer of 2015. The track adjoins the Souris Airport and has been inactive in recent years, with PASCAR revitalizing the facility in 2014.
2014 saw the first live organized racing at the Souris track in many years. We raced 4 cylinder Stock Cars. This is an inexpensive and fun class for our racers and volunteers to get started on. However we also welcomed some exhibition laps from some of the big boys, just for fun. We are ramping up to an even more fun and excitement packed racing season in 2015.
PASCAR can help you grow your business and/or solidify your market share by assisting with the design of a marketing strategy into a single well conceived package that will compliment your current business goals and traditional marketing choices/investments.
PASCAR FAQ:
Who is PASCAR Inc?
Answer: PASCAR Inc. is a non-profit corporation established by the Kinsmen Club of Brandon and other community stakeholders to bring education, entertainment and economic activity to South Western Manitoba by providing well-organized, rewarding motorsport opportunities. Proceeds from this venture will be donated back into the community.
What are the Safety benefits of organized racing?
Answer: A controlled and organized racing environment provides an alternative to street racing. Street racing is unnecessarily dangerous and the risks are significantly reduced when the option exists to take competition/racing to an organized event on a track. The lessons learned behind the wheel, in the pits and the garages teach participants how cars are built and how to drive most effectively. Driver testing – in Manitoba – currently does not involve skid pad practice and collision avoidance training. Stock car racing provides an opportunity for drivers to build skills that make them more aware and skilled on the road. Dirt track racing and practice sessions can provide the opportunity to gain valuable experience with significant safety measures in place to manage the risks.
What are the Economic benefits of organized racing?
Answer: Motorsports is a combination of entertainment, sports and automotive industries and provides huge opportunities. Communities can create economic cycles that recirculate money through the community and increase the impact of every dollar. A well structured community should be able to have a dollar flow through 4 hands before it leaves the community. Stock car racing can not only keep money locally but it will attract new money into Souris and area. Potentially, creating jobs and wealth.
Publicity:
http://www.thedirtreport.com/dirt-will-fly-this-summer-at-souris-motor-speedway/
Contact Us:
Phone: 204-648-5554
E-mail: bicklmeierc@assiniboine.net
E-mail: mbootsman@gmail.com
https://www.facebook.com/pascarmanitoba
htp://www.pascar.ca
Schedule:
Race Days
Race Days are open to the public. Come out to the track and see the race action.
May 31, 2015
June 28, 2015
July 26, 2015
August 23, 2015
September 6, 2015 – Grand Re-Opening of the track
September 20, 2015
October 4, 2015
October 18, 2015
Test & Tune Days
Test & Tune Days are intended to provide an opportunity for anyone interested in racing to come to the track and network and/or practice driving and/or work on their car. All persons on the property will be required to sign a waiver on Test & Tune days.
May 24, 2015
June 14, 2015
July 12, 2015
August 9, 2015
---