May 17, 2014 Texas Hold'em Poker Tournament at the Double Decker
Posted: April 24, 2014
Filed under: News, Projects
Leave a comment »
The Kinsmen Club of Brandon is hosting a Texas Hold'em Poker Tournament in Brandon, Saturday, May 17, 2014 at 3 pm. The location is the Double Decker Tavern, 943 Rosser Ave, Brandon, MB.
The buy-in is $80 with up to 3 re-buys at $80.
Advance tickets available at the Double Decker, or contact any Kinsmen member, or email brandonkinsmen@gmail.com.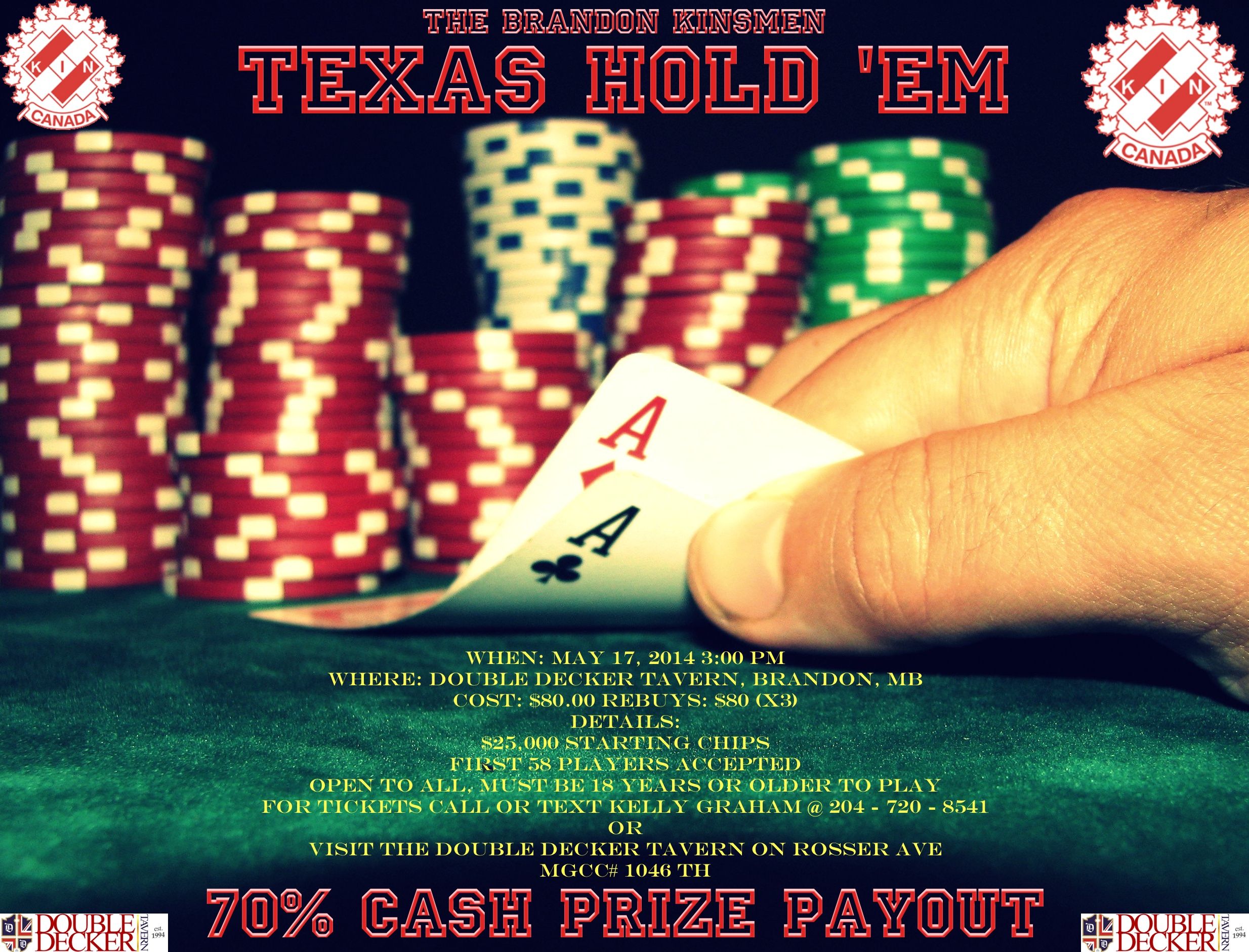 Brandon Kinsmen Texas Hold Em Tournament Rules
---